On February 2nd, the inaugural meeting of Qinghe County CNC Cutting Tool Industry Association, sponsored by Qinghe County People's Government and Qinghe County Science and Technology and Industrial Information Bureau, was held in Qinghe County Qingcheng Hotel.
The establishment of Qinghe County CNC Cutting Tool Industry Association marks that our county's hard alloy enterprise operators have their own active positions and have their own member's home. It has played an active role in promoting the healthy development of the county's CNC cutting tool industry and strengthening the communication between Qinghe enterprises.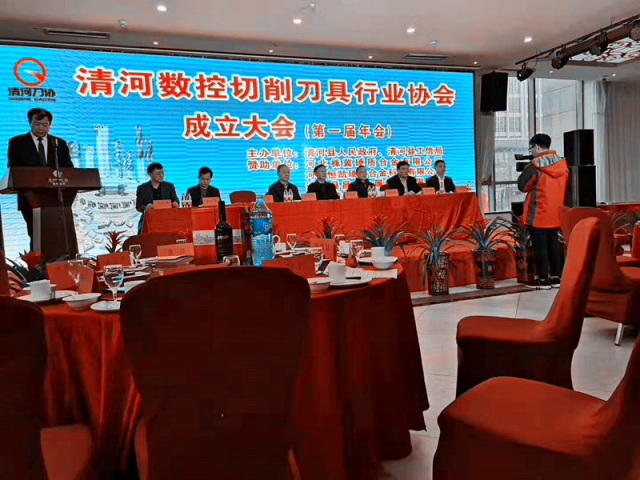 Although the company was rated as "the vice president unit of Qinghe County CNC Cutting Industry Association", I know that there are too many better places to do, there are many things to be explored, and we need to discover and we will continue ourselves. On the basis of down-to-earth, speed up the pace, learn with humility, and do a good job in every job, we will always adhere to the "artisan spirit" and continue to work hard for it.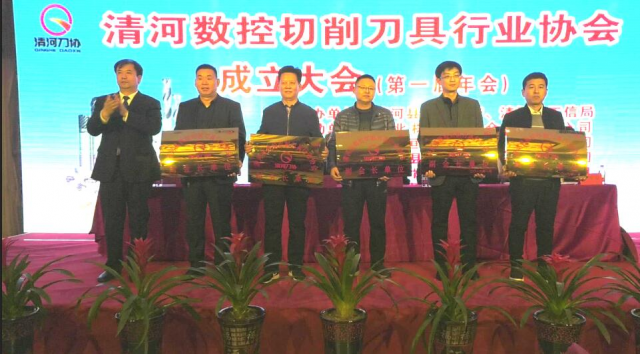 CNC cutting tool is the main product of our county's strategic metal industry. It shoulders the heavy responsibility of providing key equipment for the manufacturing industry. It is an indispensable part of the manufacturing industry, involving high-speed rail, automobile, aerospace, energy, military, medical, and mold. , electronics and other industries. The county party committee and county government attach great importance to the CNC cutting tool industry. The report of the Fifth Plenary Session of the 11th County Committee and the work report of the county government at the Third Session of the 16th National People's Congress have included the development of this industry on important agendas, including the establishment of industrial associations. Formulate industrial planning, form a technical research institute, and build an industrial demonstration park. The development of the rare metal industry will be promising and promising.